The #1 goal of the Mobile Home Park Investor's Boot Camp is to make sure you learn the correct way to identify, evaluate, negotiate, perform due diligence on, finance, turn-around and operate mobile home parks – the skills that took us 25 years to learn. If we've done our job, there should be nothing holding you back from making offers and buying mobile home parks immediately following the event. Following the Boot Camp, you receive continual support through Quick Deal Reviews,, in which you show us the details of the mobile home park you are looking at buying and we help you evaluate its potential, as well as the weekly Frank & Dave Show in which we answer live questions for an hour. We even give you our cell numbers so you can reach us in a deal emergency. In that way, the Boot Camp never really ends. You will leave this mobile home park class with 99% more knowledge than most of all the other buyers out there, and that will give you the edge you need to succeed. We have had many students buy mobile home parks within 90 days of attending this mobile home park training. The New York Times studied our class and found that around 30% of all who attend successfully buy and operate a mobile home park.
Because our post Mobile Home Park Boot Camp Coaching is free, unlike most other real estate events, the focus is on information and facts. That's why we have a range of attendees that include new investors, appraisers, bankers, stock analysts, and even current park owners who want ideas to improve their bottom line. Virtually all of the largest mobile home park operators in the U.S. even send their kids to us for training – that's how well respected this event is in the industry. Over 30% of the top 100 mobile home park owners in America attended our class.
Watch The First 20 Minutes Of A Previous
Mobile Home Park Boot Camp
Frank & Dave are roughly the 5th largest owners of mobile home parks in the U.S., with over 20,000 lots in over 25 states. Their portfolio is so large that, if you connected all the streets, it would extend for over 100 linear miles. They started with just one park and just kept buying more. 25 years – and 250 parks later – they have learned just about everything that can go wrong in a mobile home park deal, and how to fix it. They can show you not only what to buy, but what to avoid, and how to quickly tell the winning deal from the loser before you put your money at risk. Don't have enough money to buy the great deal you've found? No problem, as you can sell "contract assignments" for about 5% to 10% of the face value of the park – and we will show you how to tap into that market. You also have the ability to obtain seller financing from mom and pop owners, with amounts as low as zero down (we have done 12 of those deals over the years).
Mobile home parks are the hottest sector of real estate right now, due to the endless decline in the U.S. economy. With over 20% of American households now making $20,000 per year or less, and another 10,000 baby boomers per day retiring into social security incomes that average only $14,400 per year, the demand for affordable housing is giant and growing daily. Mobile home parks are the only niche of real estate that grows stronger as the economy grows weaker. This contrarian hedge is why Warren Buffet is the largest owner of mobile home manufacturing and financing in the U.S. and Sam Zell is the largest owner of mobile home parks. This industry is unique since virtually no new parks have been allowed to be built in the U.S. over the past half-century and the fact that tenants can't afford the $5,000 it costs to move a mobile home. This, coupled with the endless demand, keeps revenues stable and makes it easy to raise rents without losing any occupancy. Sam Zell is the largest owner of apartments, office buildings and mobile home parks in the U.S. and has sold over half of his apartment and office holdings but never sold a single mobile home park because of its superior business model.
See 1 Of Our Recent Mobile Home Park Deals
Many investors are able to retire or meet their financial objectives with just one mobile home park. Here's an example. If you have a 100 space mobile home park and raise the rent $50 per month, the increase in net cash flow is $60,000 per year, just in that one attack plan. Everything about mobile home parks is a function of the volume of tenants, coupled with the operating inefficiencies of the aging moms and pops who built these parks from scratch. Unlike flipping houses or buying and operating duplexes, you only have to find one or two great deals in your lifetime to make the entire exercise worthwhile. And the Boot Camp will be the invaluable tool you need to find, purchase and operate these parks.
The Mobile Home Park Investor's Boot Camp is a two-day immersion event. The question-and-answer session is endless, continuing through lunch and dinner and often spilling over into after-hours sessions in the hotel lobby. The class format encourages questions at all times, as we believe that's the best way to learn. Many a business partner or other contact has been found through networking relationships forged in the class.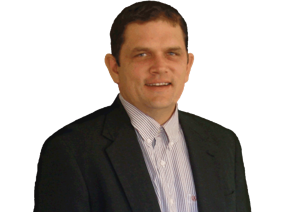 Dave Reynolds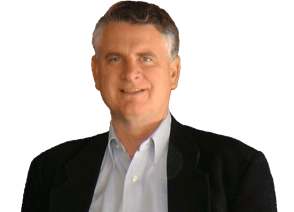 Frank Rolfe
---
Ready to Sign Up? Click on one of the buttons below:
A Testimonial From A New Investor
A Testimonial From A Current Park Owner
At The Mobile Home Park Investor's Boot Camp, you will learn:
How to find Mobile Home Parks to Buy
How Frank and Dave Find Parks to Buy
Actual Phone Call Scripts
Copies of Letters and Postcards
How to Stay on Brokers "Hotlist"
How to Get Referrals
How to Flip Deals or Get Paid Referrals on Deals
How to Buy and Sell Mobile Homes
Where to buy them from
How to repair them
How to tear them down
How to set them up
How to structure the sale
Actual Contracts and Forms
How to do Proper Due Diligence
Copy of our Due Diligence Manual
What issues can be Worked Through
Detailed look at every Infrastructure Problem
When to Renegotiate
How to Manage a Mobile Home Park
How to Find a Manager
How to Manage a Manager
How to motivate them and pay them
How to operate "Hands On"
How to operate from 2,000 miles away
Actual Contracts and Forms
Mobile Home Park Purchase Contracts
What you must have in Every Contract
How to protect your Earnest Money
Lease Options
Bank & Seller Financing
Assignability
Filling Vacant Lots
15 Ways to Get a New Resident
The Best Places to Advertise
How to Motivate Dealers
How to work with Home Investors
How to Keep the Residents you Haveaway
Why you Won't Develop a New Park
Actual Contracts and Forms
Real Life in the Field Training
Touring Several Mobile Home Parks via Automobile and on Foot - 1 star to 5 star
Meeting with the Owners of these Parks and Managers
Check out a Mobile Home Renovation Project
See what Private Utilities Look Like and How they Run
I am sure we are missing something... you will have to be there to see it.
Everything You Need to Know to Succeed!
How to Flip Parks to Build Cash
How to Create Steady Cash Flow in MHP's
All the Forms you Need
How to Run a Park from 1,000 Miles Away
Real Life Experience - Not a Best Guess
Ongoing Live Support Every Week
How to Find Deals and Negotiate Price and Terms
Access to Deals the Day the Event is Over
OUR ENTIRE HOME STUDY COURSE - FREE!
If you are going to invest in Mobile Home Parks... you owe it to your pocketbook, not to mention your peace of mind, to get advice on the reality of the business.
There is no better source than Frank & Dave. They have over 25 years of experience combined and hundreds of deals successfully completed. Through their experiences they have dealt with every imaginable situation and some you don't want to imagine.
Our experience has led us to the conclusion that Mobile Home Parks are the best investment properties out there, especially during a recession and the new megatrends such as Stagflation and the Great Migration. We have broken down and analyzed every detail of the industry and exposed what works and what doesn't creating a science for this investment sector that is unrivaled.