Tony Hsieh is known for being the founder of Zappos, as well as personally funding the renaissance of portions of Las Vegas. But I will remember Tony for a different reason, and one that has received zero media attention. As a trailer park pioneer. Indeed, Tony Hsieh was an ardent supporter of the mobile home park industry and was always gracious in talking about embracing the concept.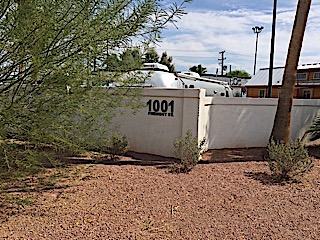 I first heard of Airstream Village – Tony's mobile home park – years ago. The simple fact that a near-billionaire would elect to live in a trailer park was worthy of discussion. I contacted Tony's office when I was in Las Vegas to see if I could walk and photograph the property and his assistant offered to give me a personal tour.
I met the assistant at a local coffee shop near the old Vegas strip, and we started walking. First we walked by Tony's high-rise condo building where he lived for several years after his $800 million sale of Zappos to Amazon. This was where he came up with the concept of living in a mobile home park because he felt lonely and isolated living in a penthouse by himself. Then we walked by Tony's experimental development using metal storage containers. I was told that the idea was a failure because it was simply impossible to cool raw metal structures in the Las Vegas summers. Instead, Tony had retrofitted them into commercial space.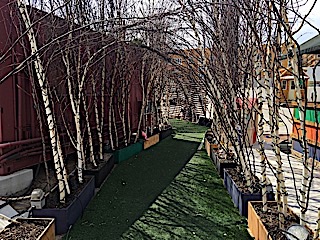 Finally we came upon a cinder-block wall with the tiny name "Airstream Village" in metal letters in understated fashion. You could also see the roofs of RVs and tiny homes peering over the top of the wall. We had arrived at Tony's unique creation. We went around the back of the perimeter wall, and found a communal parking lot for vehicles (Tony did not allow anyone to drive a car into Airstream Village). Coming off the parking lot was a concrete sidewalk that was covered in metal hoops with LED Christmas lights attached to it, and this was the entrance for all residents and visitors.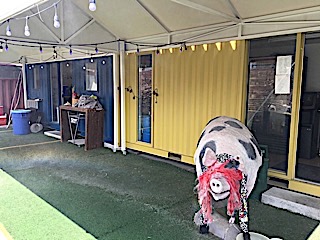 Tony had often said that he cherished "experiences" instead of material objects. And he designed Airstream Village from the ground up as part home and part social experiment. All of the RVs and tiny homes were organized side-by-side on one "shotgun" street with minimal space between them. There were no yards as the entire facility was paved – basically a gigantic parking lot. The central focus of the property was a giant stage and two metal storage container buildings. One was for laundry and the other a business center with computers and printers. Living in Airstream Village was all about being outdoors and socializing and watching nightly entertainment on the stage. There were also other outdoor activities such as ping-pong and art and outdoor grilling.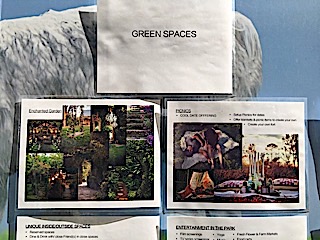 One feature that I found interesting was that there was a bulletin board attached to the business center building where all residents could post ideas of how to improve Airstream Village – drawings, photos, anything – and they would discuss and vote on them as a group. Another was the llama that ran loose around the property at all times, which served as a group mascot.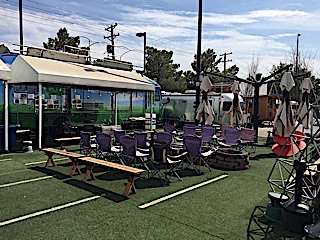 Of course, Airstream Village had high hurdles to live there. You had to not only pay rent but also donate a skill that was a benefit to the group. For example, there was a chef who not only paid rent but also managed the outdoor cooking (most residents ate communally for dinner every night). And there was an artist that not only paid rent but also painted murals and designed posters for events in the property, as well as painted resident's trailers if they started to look bad. Of course, there were also dedicated musicians and actors and all the other skills the community felt it needed to operate well.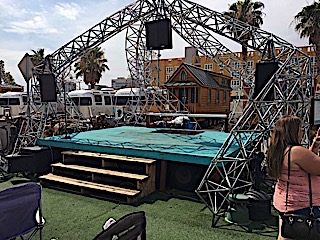 While Airstream Village was definitely a unique, quirky concept that combined a trailer park with a carnival and Woodstock all at the same time, there was one huge takeaway for me, and that was the focus on the "sense of community". Assuming that Tony had unlimited funding (which he did) there was no fancy pool or fitness center or the other amenities that most people think a mobile home park should have. Instead it was all about relationships between residents and how to foster those personal encounters. This was exactly what Tony craved back in the days of his penthouse, and he had obviously given this much thought. And he selected to create this community spirit with outdoor recreation and simple amenities focused on bringing people together.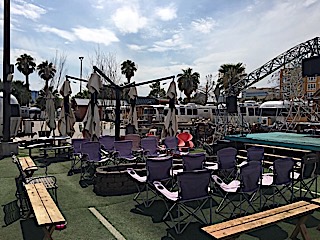 Following my trip to Airstream Village, I reported my findings back to my partner Dave, and we started to ponder how we could create better amenities for our residents. We decided to experiment more in the direction that Tony had gone, and found it was a huge hit. Pavilions, picnic tables, charcoal grills and all-weather playgrounds began to pop up in vacant parcels. Soccer goals started to appear in vacant fields. The cost was not that high and the residents loved them. To this day, we continue to add outdoor gathering features into our properties and you can feel the enhanced sense of community spirit and the byproduct of pride of ownership.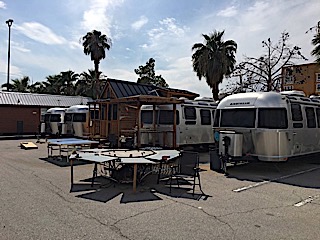 So while others are saluting Tony Hsieh for his contributions to retail and technology, we would like to remember him for providing fresh ideas on mobile home park amenities, as well as being an ardent supporter of the often-maligned trailer park lifestyle. He was a true trailer park pioneer and one that will never be forgotten.
Frank Rolfe has been an investor in mobile home parks for almost 30 years, and has owned and operated hundreds of mobile home parks during that time. He is currently ranked, with his partner Dave Reynolds, as the 5th largest mobile home park owner in the U.S., with around 20,000 lots spread out over 25 states. Along the way, Frank began writing about the industry, and his books, coupled with those of his partner Dave Reynolds, evolved into a course and boot camp on mobile home park investing that has become the leader in this niche of commercial real estate.