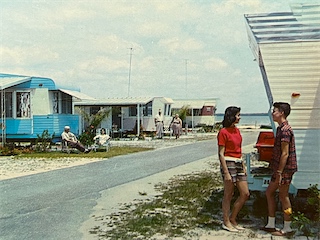 There's nothing more American than baseball, hot dogs, apple pie … and mobile homes? It's true. There is no more "American" form of housing than the good old trailer park. How did that happen and why are so few people aware of this fact?
Mobile home parks are a U.S. invention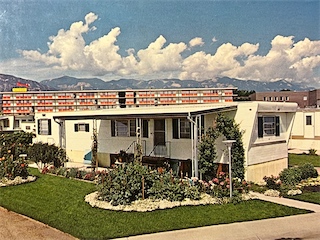 American ingenuity hit the highways with the introduction of the automobile in the 1920s and the "trailer" came shortly thereafter, being pulled behind the family car. Over the decades, the "trailers" became mobile homes and their movement much more restricted. Mobile home parks became a mainstay of American housing and currently roughly 8% of the U.S. population live in mobile homes. Even Elvis Presley lived in a mobile home park in two movies (1964's "It Happened at the World's Fair" and 1968's "Speedway") and he also lived in a mobile home park in real life, trading in Graceland for a mobile home park he also owned in Tennessee on many weekends, and it was there that Priscilla Presley claims that Elvis was the happiest. Lucille Ball and Desi Arnaz – America's power couple of the 1950s – also lived in a mobile home park in the film "The Long, Long Trailer" in 1951.
Virtually all of the mobile home parks in the world are in America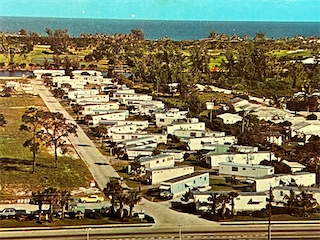 There are roughly 44,000 mobile home parks in the U.S. The country with the second largest number is Canada at around 5,000 mobile home parks. And then the stats fall off a cliff as you delve into Europe and the rest of the world. Indeed, the mobile home park is a housing model that only took root in America. From the automobile to California surfing culture, most American traditions have spread to the rest of the world in force, but the mobile home park remains an unusually American icon with no other geographic location coming even close.
A housing choice that is much larger than people realize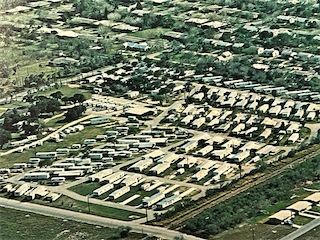 Roughly 20 million Americans live in mobile homes, which is a staggering number. In South Carolina it represents 16% of all housing. Mobile homes represent between 10% and 30% percent of all U.S. housing starts historically, and the largest manufacturer is a subsidiary of Warren Buffett's Berkshire Hathaway. While mobile home parks keep a low profile, the stats are much larger than anyone realizes. And the reasons customers love mobile home parks are also little known, but include 1) no neighbors knocking on your walls and ceiling 2) having your own yard 3) parking by your front door and 4) a strong sense of community. That's why mobile home parks have succeeded for so many years and grown to such a large percentage of housing – they simply provide a great value to customers that traditional single-family and apartments cannot replicate.
In a country of "fake news" the mobile home park has suffered more than most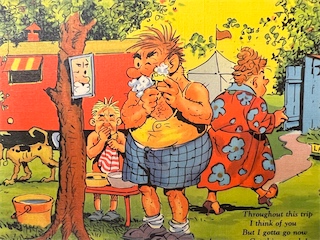 Despite the years of Elvis and Lucy, the media has been bashing the mobile home park since the 1970s, and that fury has only accelerated over the past decade, when television brought the American public "Trailer Park Boys" and "Myrtle Manor" while Hollywood introduced "8-Mile". By falsely portraying that all mobile home park residents are flawed merchandise, they marginalized the 20 million nice people that actually live in these properties. This stereotype is also uniquely American, as mobile homes have a positive stigma in such countries as Canada, England and the rest of Europe, where they are commonly called "caravans". This negative portrayal by American media is part of the reason that few people know any of the above facts and figures.
Conclusion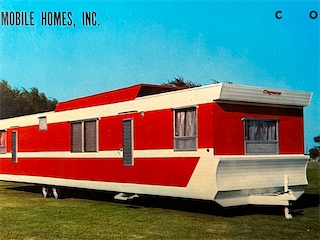 While you can't eat mobile home parks, they are right up there with hot dogs and apple pie when it comes to American traditions. And while the mobile home park industry is not as old as baseball, it's still nearly a century in age. While fireworks are outlawed in virtually all mobile home parks due to fire concerns, there's no question that on a weekend in which all things American are celebrated mobile home parks should be at the top of that list.
Frank Rolfe has been an investor in mobile home parks for almost 30 years, and has owned and operated hundreds of mobile home parks during that time. He is currently ranked, with his partner Dave Reynolds, as the 5th largest mobile home park owner in the U.S., with around 20,000 lots spread out over 25 states. Along the way, Frank began writing about the industry, and his books, coupled with those of his partner Dave Reynolds, evolved into a course and boot camp on mobile home park investing that has become the leader in this niche of commercial real estate.