Preview:
When 95-year-old Josephine Sullivan first moved into Capitol City Mobile Home Park in Westwood in 1955, monthly rent was around $30, she recalls. Full of vacant lots, the park was a work in progress; Sullivan and her husband helped pour concrete and build out the area themselves. Over the decades they raised two kids in the park and watched the city grow up around them.
Today, monthly rent at the park costs $800, and it's going up to $850 in June. The days of empty lots and pouring concrete are gone. Sullivan now lives alone in that same unit she bought in the 1950s; her daughter, now in her 70s, lives in a unit nearby.
The Loya family...
Read More
Our thoughts on this story: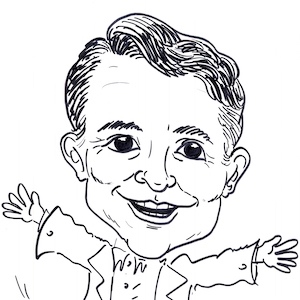 This is one of the most common themes of these weekly article reviews: the false notion that the residents have the ability to buy their own mobile home park and that it works out well for them. The truth is that only an incredibly tiny fraction of these attempts ever succeed in closing on the property, and even then the rents go up just about the same – or even higher – than they would under corporate ownership. It's kind of like someone who can't afford to buy a plane ticket suddenly thinking they can get some mystical non-profit to buy them a Gulfstream jet instead. It's a false narrative and giving people this bad idea is as crazy as the British thinking that King Arthur was hiding in the woods to save them when the Germans were about to invade England in WWII. Read what happened on the first attempt by the tenants to buy the park:
"The initial nonprofits working on securing investment funding pulled out, after the discovery that fire code regulations and overcrowding could lead to the park losing up to 40 homes in future years, making it a hard sell for investors."
Do you seriously expect the second attempt to do any better?
I don't know who is calling these woke journalists and spreading this nonsense (although I have my suspicions) but all they are doing with articles like this is to spread false hope and to disappoint people.