Preview:
Through her search for a new apartment, one question on rental applications seemed to jump off the page at Debbi Halsted: Have you been evicted?
The answer was no — at least not yet.
But over the past few weeks, she had been worried her answer would change if she couldn't pay her rent. Her Clinton landlord wanted to raise the payment from $650 a month to $1,250, more than a 90% increase. Halsted is on a fixed income and knew she couldn't afford that rent. Even if she opted not to pay any other bill, her monthly income is just $1,119, which would leave her $131 short.
"There's nothing right now that I see that I can afford. So what do you...
Read More
Our thoughts on this story: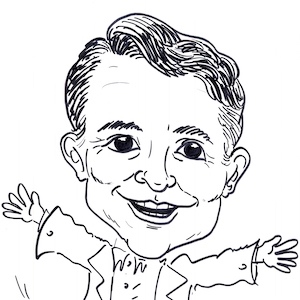 Regarding limiting a landlord's ability to set rents using a free-market system, this Republican offers the reality check that needs to be said:
"It's just simply not workable, because who is going to invest in the state of Connecticut, to build more housing or make housing available when there is going to be a limit to the amount of money they're going to make?," said Housing Committee ranking member Rep. Tony Scott, R-Monroe.
Fortunately, the bill failed because others agreed that it was a really, really stupid idea.